Embertone establishes The William Arnold Collection series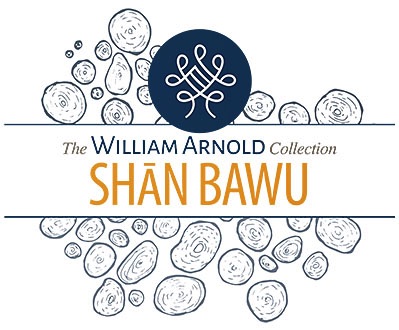 Embertone establishes The William Arnold Collection series sampled VIs with world wind instrumentalist's Shān Bawu
Virtual instrument sampling company Embertone is proud to announce availability of Shān Bawu — introducing its collaboration with world flutist William Arnold recorded playing the Bawu, a flute-shaped free reed instrument with a pure clarinet-like timbre that (most likely) originated in the Yunnan province of southwest China, creating the first in The William Arnold Collection namesake series of wind instruments, intensely sampled and superlatively scripted as a simple, inspiring, and highly- playable virtual instrument for Native Instruments' industry-standard KONTAKT platform
While it is shaped like a flute, the Bawu is a free reed instrument. It has a pure clarinet-like timbre, and players often incorporate the use of ornamentation — bending tones in particular. It is most likely that the Bawu originated in the Yunnan province of southwest China, but it has since become a standard instrument throughout. It is typically featured as a solo instrument in modern Chinese compositions for traditional ensembles and film scores alike. Although the Bawu is still predominantly performed in China, it has been embraced by many European composers and performers in recent years.
Yet now — thanks to Embertone's collaboration with world flutist, vocalists, and session musician extraordinaire William Arnold on The William Arnold Collection namesake series debut virtual wind instrument, Shān Bawu — many more performers and composers can acquaint themselves and their music with a highly-expressive virtual instrument, featuring multiple transition styles, such as slur, slide, ornamental, and MICROPHRASE. Moreover, Shān Bawu is Embertone's first virtual instrument incorporating the trailblazing latter transition technology — four variations of beautiful, elaborate phrases created by William Arnold himself. Indeed, it is features like this that transport Shān Bawu to a whole new level of realism and colour as a simple, inspiring, and highly-playable virtual instrument… right out of the box!
Built from the ground up with William's musical approach perfected — performances and articulations to match his unique and beautiful style, together with lots of helpful configuration settings to match the user's playing style — such as using the mod wheel for vibrato and an expression pedal for dynamics, Shān Bawu's beautiful combination is sure to appeal to those seeking to take an unforgettable musical journey into the wonderful world of traditional Chinese wind instrumentation — including an ability to assign a CC2 breath controller for added realism when playing.
Shān Bawu is available to purchase and digitally download as a fully NKSTM (NATIVE KONTROL STANDARD) supporting KONTAKT 5.4.1+ plug-in instrument for any AAX-, AU-, RTAS-, and VST-compatible host application or DAW running on Mac (OS X 10.10, 10.11, or macOS 10.12 — latest update) or Windows (7, 8, or 10 — latest Service Pack, 32/64-bit) directly from Embertone for $30.00 USD. (Note Native Instruments' KONTAKT full version is needed to use Shān Bawu.)
For more in-depth information, including several superb-sounding audio demos, please visit the dedicated Shān Bawu webpage here:http://www.embertone.com/instruments/shanbawu.php