Antelope Audio announces DISCRETE 4 console-grade microphone preamp interface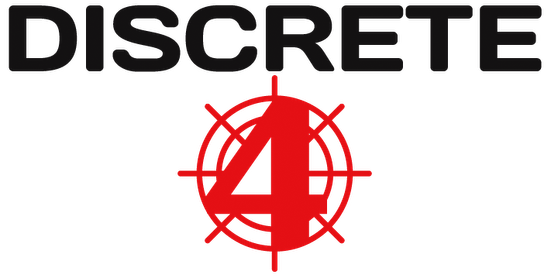 High-end professional audio equipment manufacturer Antelope Audio is proud to announce availability of its desktop DISCRETE 4 ThunderboltTM & USB Interface with 4 Discrete Mic Preamps — perfect for solo musicians as well as smaller project studios and bedroom-based home recordists/producers alike, courtesy of four console-grade six-transistor discrete microphone preamps; 121 dB dynamic range conversion; and rock-solid, fourth-generation 64-bit AFC (Acoustically Focused Clocking) technology, together with Antelope Audio's acclaimed Real-time FPGA FX, modelling iconic gear from BAE, Grove Hill, Graf Audio, Lang, and more (for use in the EasyPanel software or any DAW directly, thanks to Antelope Audio's all-new AFX2DAW plug-in)
DISCRETE 4 was developed after Antelope Audio undertook extensive research into illustrious microphone preamp circuitry, applying its famed FPGA (Field Programmable Gate Array) engine effectively to transform its already big-budget-soundingAccusonic preamps into several classic models. Moreover, this takes place in real-time with an authentic response that truly sets it apart. Although DISCRETE 4 was designed to work with any microphone, it really shines when working with Antelope Audio's new EDGE and VERGE modelling microphones that were recently announced alongside its bigger brother, the DISCRETE 8 ThunderboltTM & USB Interface with 8 Discrete Mic Preamps — hardly surprising since those modelling microphones were designed to exclusively match the discrete preamp architecture of the audio interfaces in question.
Unquestionable sonic supremacy apart, as is the case with its far-reaching range of relatively recently released professional audio interfaces, Antelope Audio's acclaimed real-time FPGA platform puts an authentic vintage sound into discerning DISCRETE 4 users' hands; however, this has now been extended to create a complete professional studio experience like no other. Microphones, preamps, conversion, compressors, EQ, and reverb are all accessible with ease, either from within DISCRETE 4'sEasyPanel software or via any DAW (Digital Audio Workstation) with workflow that just… well, works — thanks to Antelope Audio's all-new AFX2DAW plug-in. Perform and record either with effects already applied or add processing in post-production.
Like all things Antelope Audio, DISCRETE 4 is a rock-solid clocking solution in itself. It comes complete with cutting-edge, fourth- generation 64-bit AFC technology that is already familiar from several celebrated classics of Antelope Audio's own making, such as ISOCHRONE TRINITY, the best sounding and most versatile master clock available anywhere; the OCX HD 768 kHz HD master clock; and Pure2, a mastering-grade 24-bit/192kHz AD/DA two-channel converter and master clock. Creatively, two WC OUT (Word Clock output) connections allow DISCRETE 4 users to distribute the clock signal to other digital equipment.
When working with DISCRETE 4, monitoring and talkback features are both super-flexible and a breeze to set up. Ultimately, users can create up to four individual monitoring mixes and send them to headphones or MONITOR outputs with (or without) whatever FPGA FX they might have stacked, so any artist being recorded can experience the convincing sounds of vintage EQ, compression, and authentic guitar amp emulations that are as close to the final product as possible.
Remote control comes easily to DISCRETE 4 — access all areas (including adjusting all microphone input levels as well as full control over all talkback levels, monitoring, and headphone volumes) via its intuitive EasyPanel software or download the free iOS and Android mobile apps. As such, musicians can comfortably control their own headphone volume through their smartphones.
So if that's not enough to convince, consider this: DISCRETE 4 can even save and load presets and exchange settings with Antelope Audio's full lineup of FPGA-equipped professional audio interfaces, making it a no-brainer for both new users and existing owners using a second rig for touring or travel by allowing them to leave their current studio setup untouched when on the road or engaging in session work outside their own facility — free to roam, recording whatever and whenever with the desktop DISCRETE 4 ThunderboltTM & USB Interface with 4 Discrete Mic Preamps. Perfectly paired with those EDGE and VERGE modelling microphones, it's a beautiful combination!
The DISCRETE 4 ThunderboltTM & USB Interface with 4 Discrete Mic Preamps (plus EDGE and VERGE modelling microphones) will soon be available via Antelope Audio's growing global network of dealers. As of November 1, 2017, Antelope Audio itself is accepting preorders on the following bundles: DISCRETE 4 with Basic FX collection (€899.00 EUR); DISCRETE 4 with Premium FX collection (€1,399.00 EUR); DISCRETE 4 with Premium FX collection and 1x EDGE modelling microphone (€1,995.00 EUR).
For more in-depth information, please visit the dedicated DISCRETE 4 webpage here: http://en.antelopeaudio.com/products/discrete-4/
For more in-depth info, please visit the dedicated DISCRETE 4 bundle webpage here: http://en.antelopeaudio.com/products/discrete-4-edge-bundle/
For more information about Antelope Audio's FPGA effects, including a full library list, please visit the dedicated webpage here: http://antelopeaudio.com/hardware-based-fpga-effects/